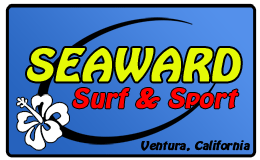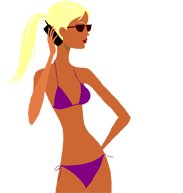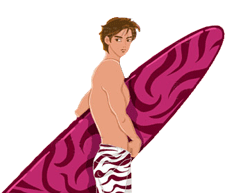 Surf Report
Seaward Surf & Sport
1082 South Seaward Ave.
Ventura, California 93001
(805) 648-4742

Open Daily:
9:00am - 7:00pm

Seaward Surf and Sport was established in 2004 as a simple board rental store. Over the past 4 years we have expanded to rent a full selection of beach and water equipment. We also now sell surfboards, body boards, skim boards, skateboards, sweatshirts, tshirts, swimwear, hats, and everything you need to have a great time at the beach. Contact Us to find out more!
Seaward Surf & Sport is Ventura's premier Surfboard Rental shop because you can:

Park (for free) in front of the store (usually)
rent your surfboard (and/or wetsuit or body board)
walk it across the sand
put it in the water
and surf!
Come Visit Us at Our Store! We're located just half a block from the beach on Seaward Avenue in beautiful Ventura, California!
Check out the Local Surf Report